Our Services
As Leather Renovation specialists, we can repair furniture damaged by stains, burns, cuts, rips, spillages, pen marks, pet damage, fading or just wear and tear to furniture
Why purchase new when you can have your furniture restored to an almost new condition.
Our specialist cleaning service leaves your leather clean and hygienic with a complimentary conditioning service.
Our repair service can fix scuffs, scratches, colour loss and more.
We colour match on-site, so you know it's the best possible match with the existing colour.
We can re-fill cushions, repair all framework, supply new foams, re-fit springs and webbings.
Move your mouse over the image below to see the results.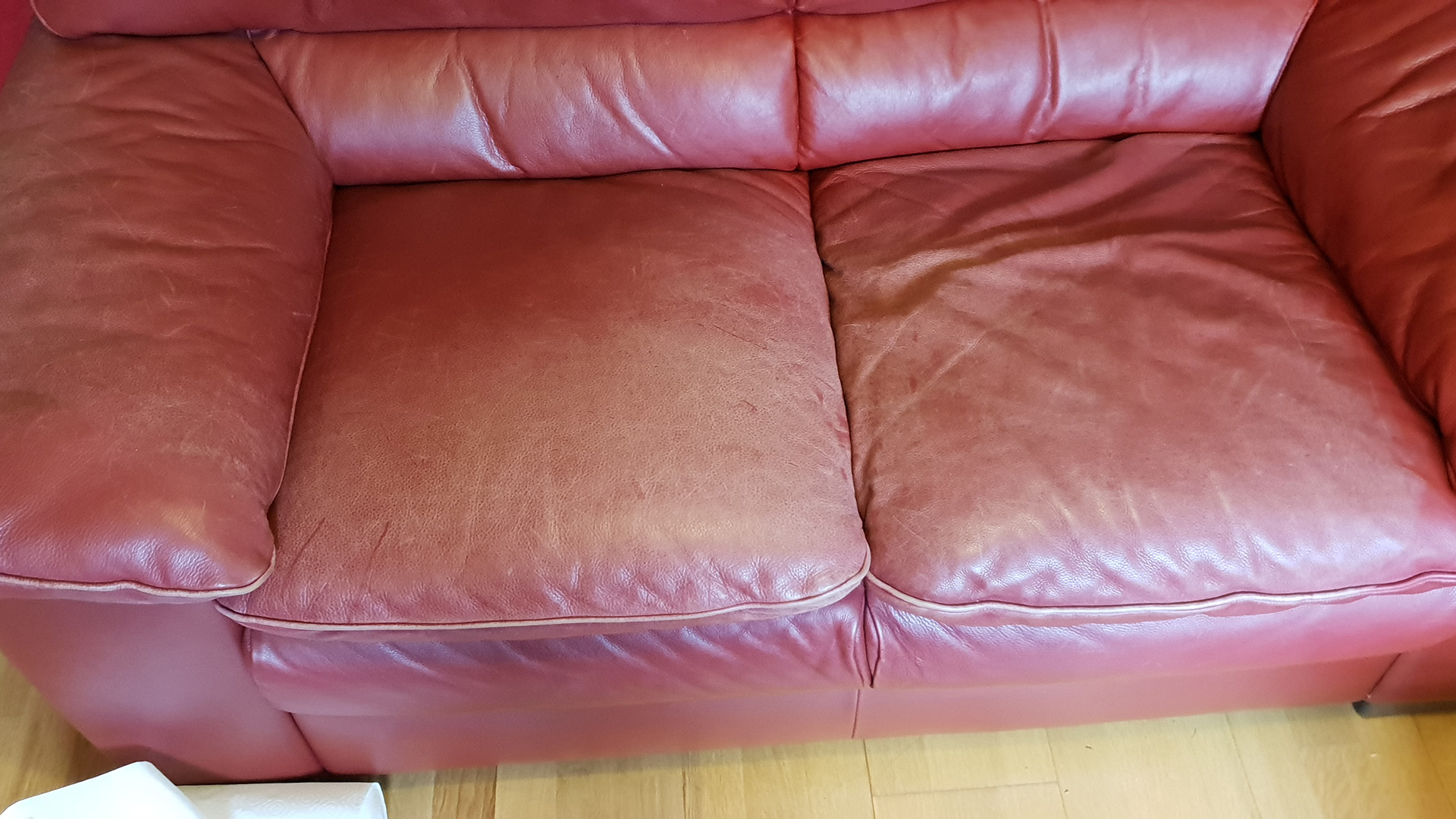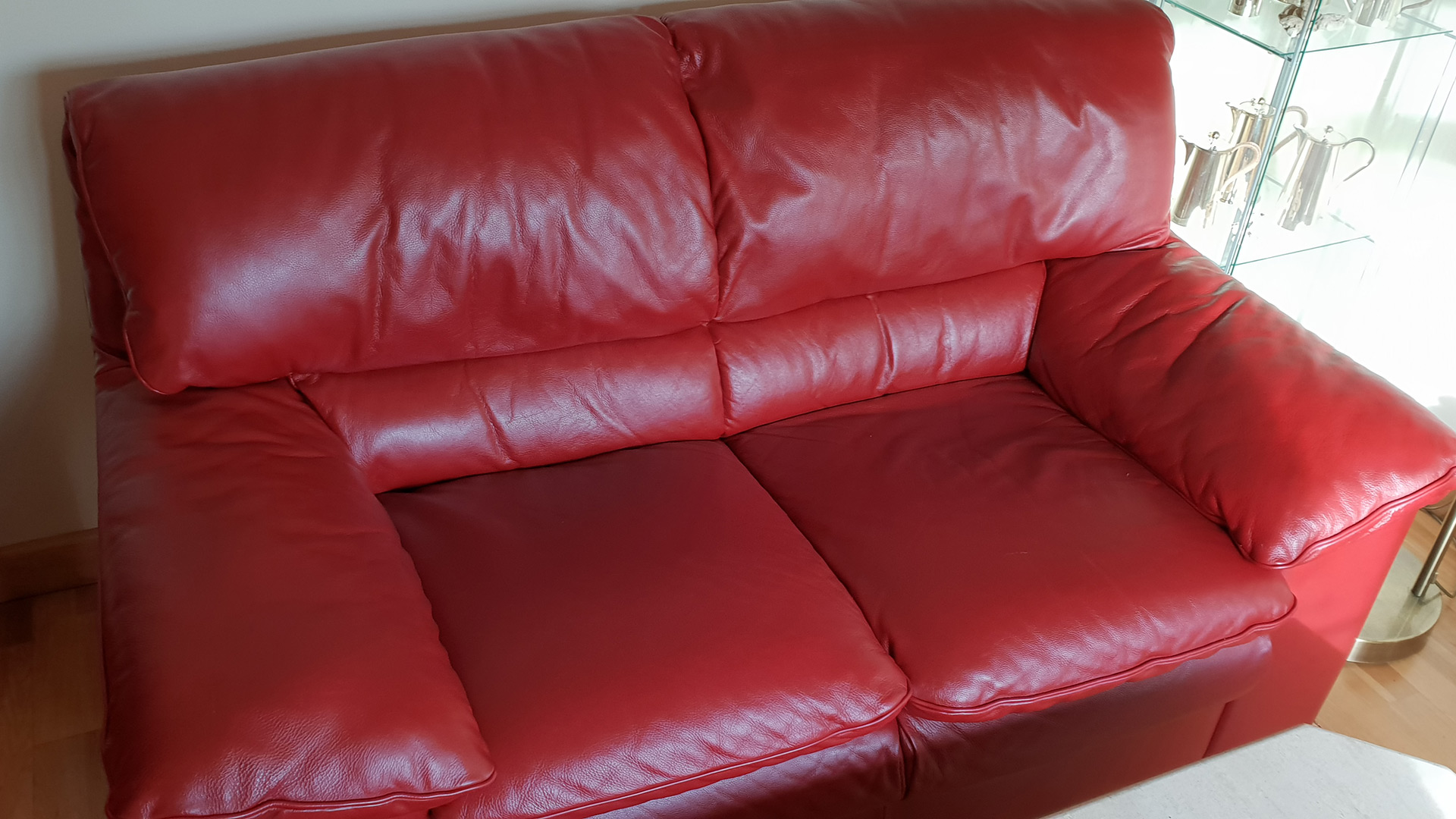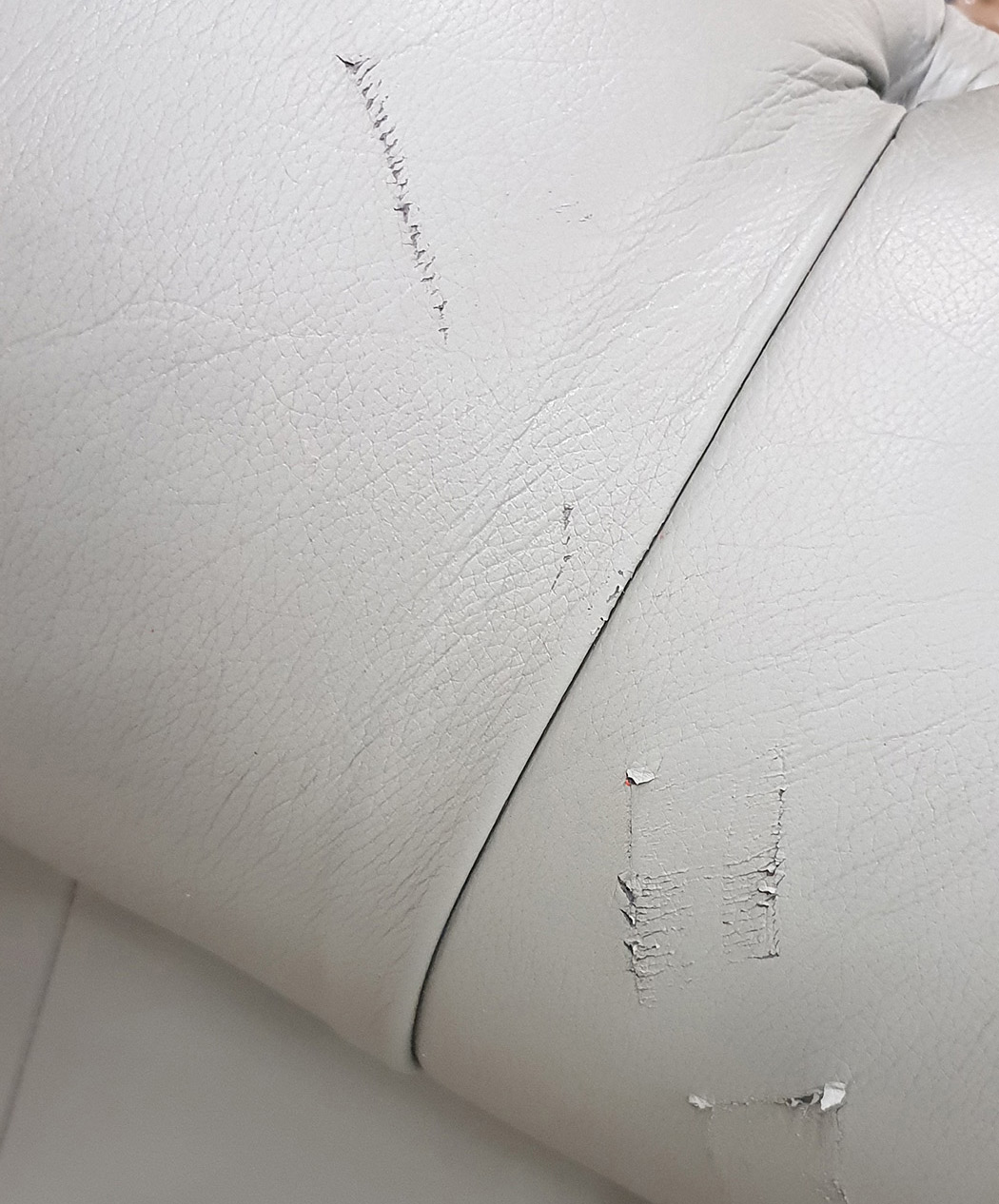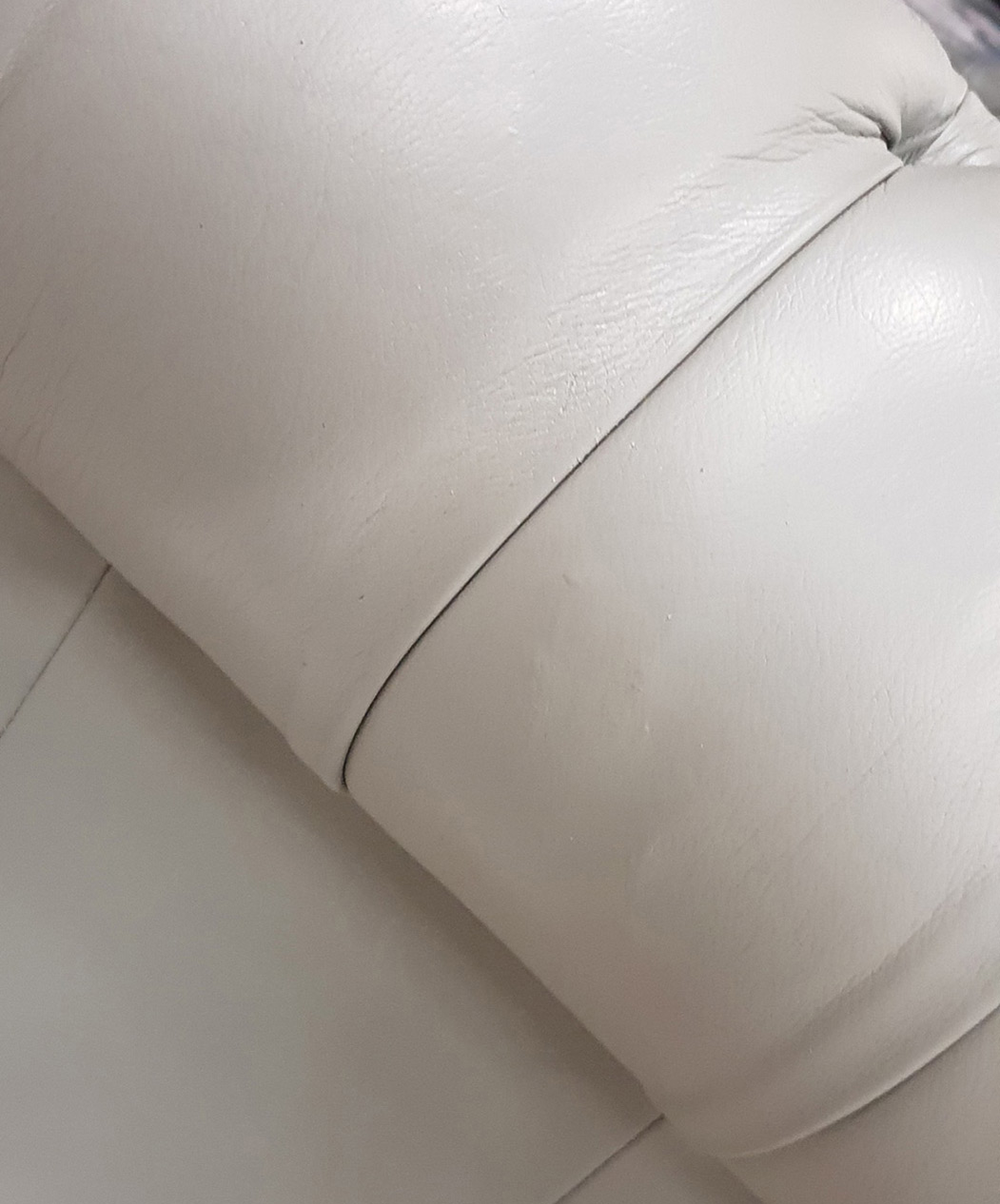 Please feel free to contact us for advice and a free estimate